Employing Autism

It is estimated that more than 200,000 Australians are diagnosed with Autism. In 2012, only 42% of all Australian adults with autism had a job.
This compares with the 53% of people for all other disabilities, and 83% for people without disabilities. Many of the 3,000 Australian youths on the autism spectrum leave school each year without a plan for what comes next.
Abundance College is raising money to create a permanent training facility where these individuals with Autism can gain the skills for a smooth transition into employment.
This training facility is not just about learning, this program will open the door to an abundance of opportunities.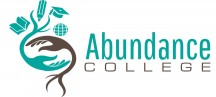 Opportunities for people with Autism to strengthen their unique qualities.
Opportunities for meaningful employment.
Opportunities to increase self-worth.
We understand that the end of the financial year is a time for giving. ACT NOW before June 30, 2018
If you give to one charity this financial year, please give to us. It's not all about giving, in return for your donations, we are offering t-shirts, a chance to choose what food we put on our menu, a chance to be on our supporter's wall!
These are only a few examples of ways you can show your support. Click the link for more perks: https://chuffed.org/project/employing-autism
Can I ask you to please donate and/or share with your friends and colleagues to spread the word of this amazing opportunity to help Autistic people!